Our Community Initiatives
Tree planting drive at KGF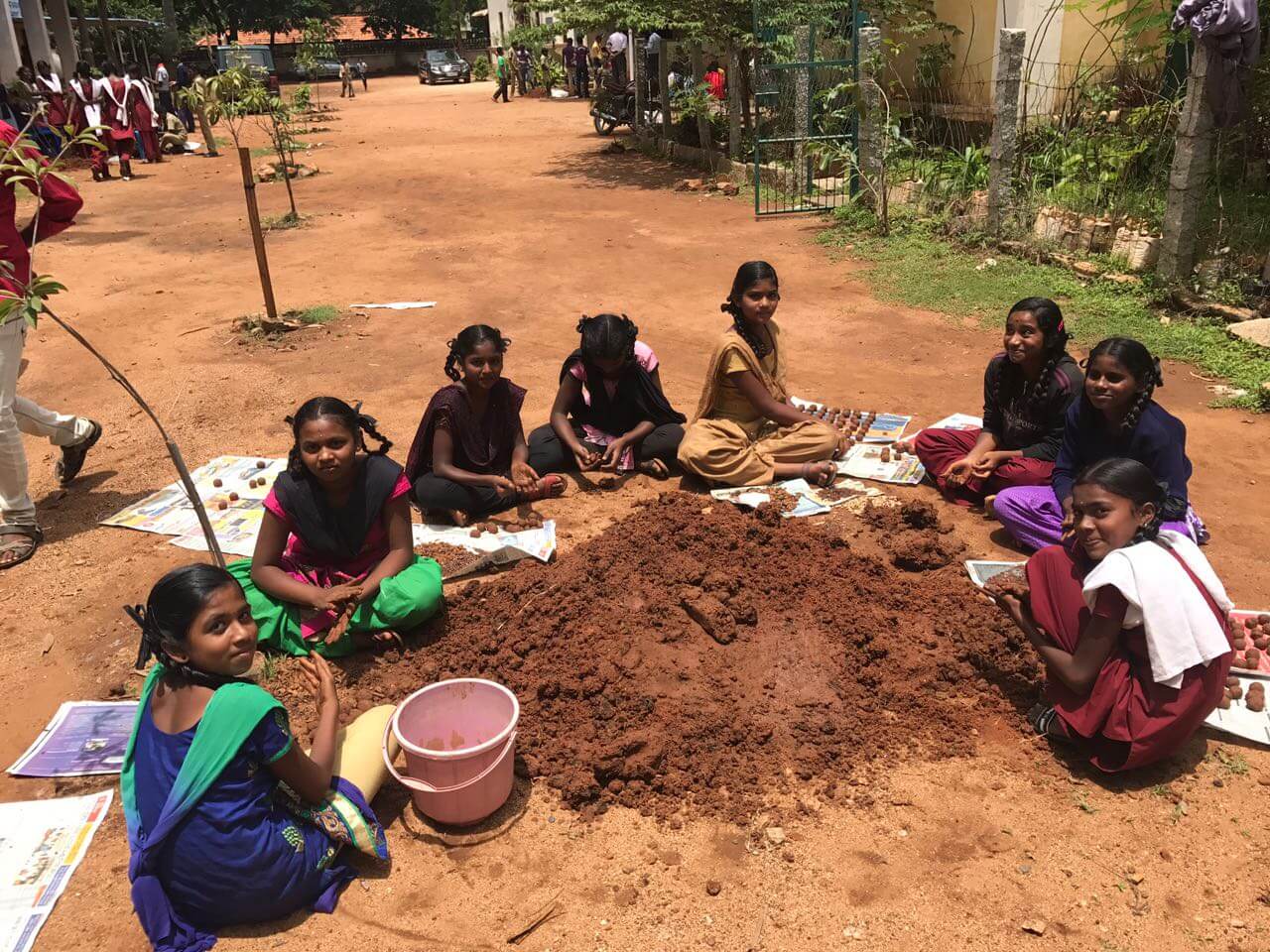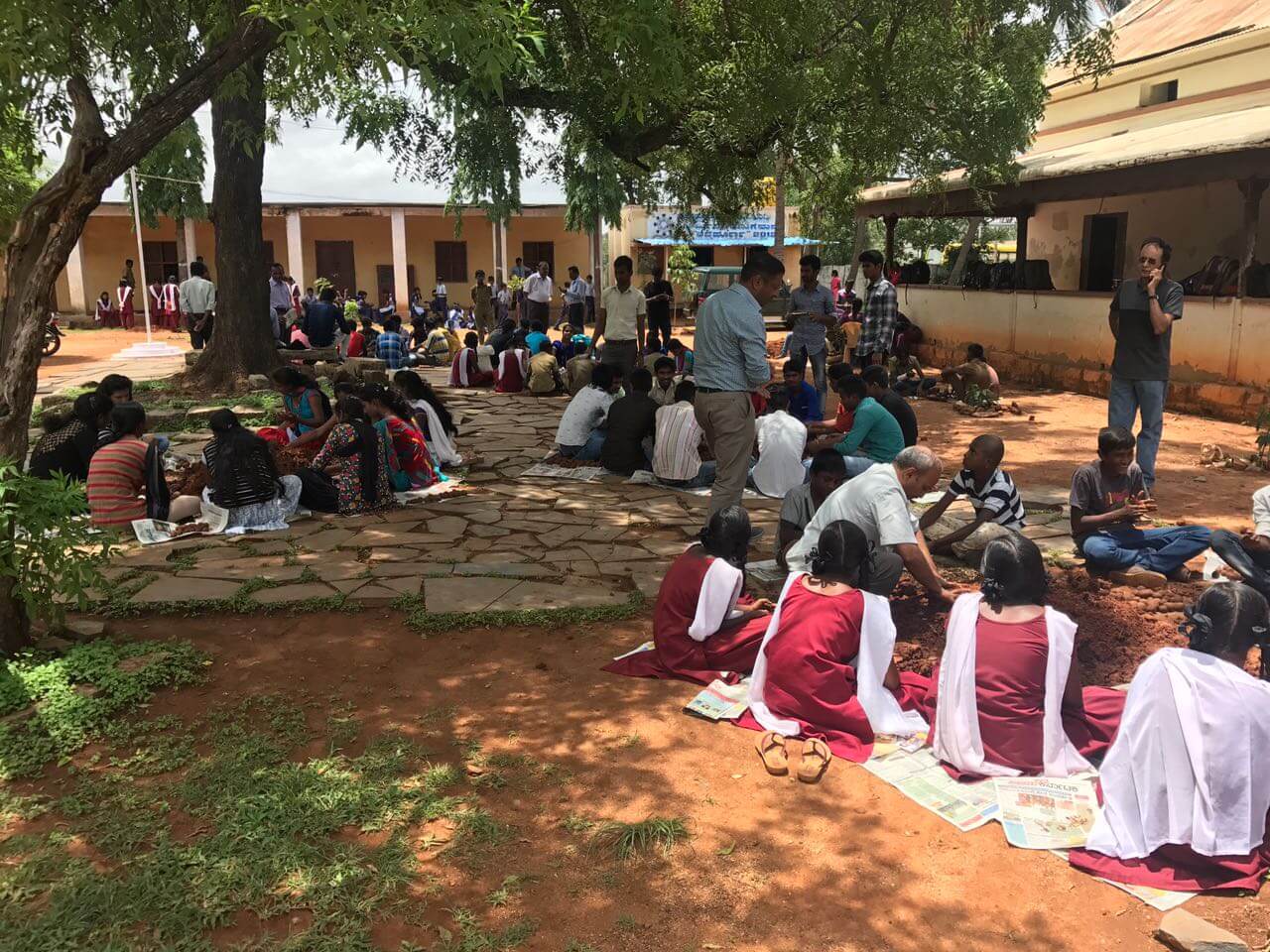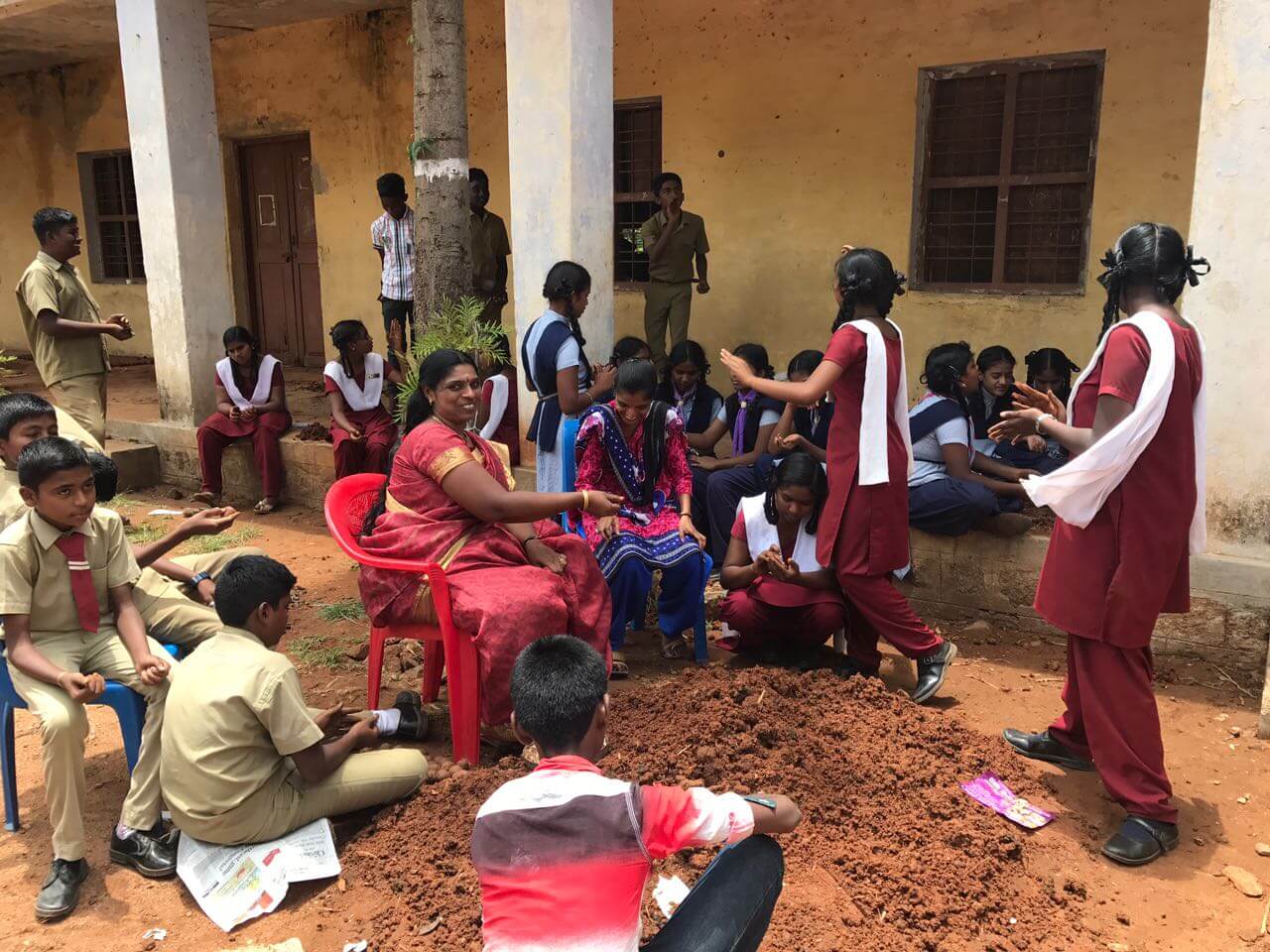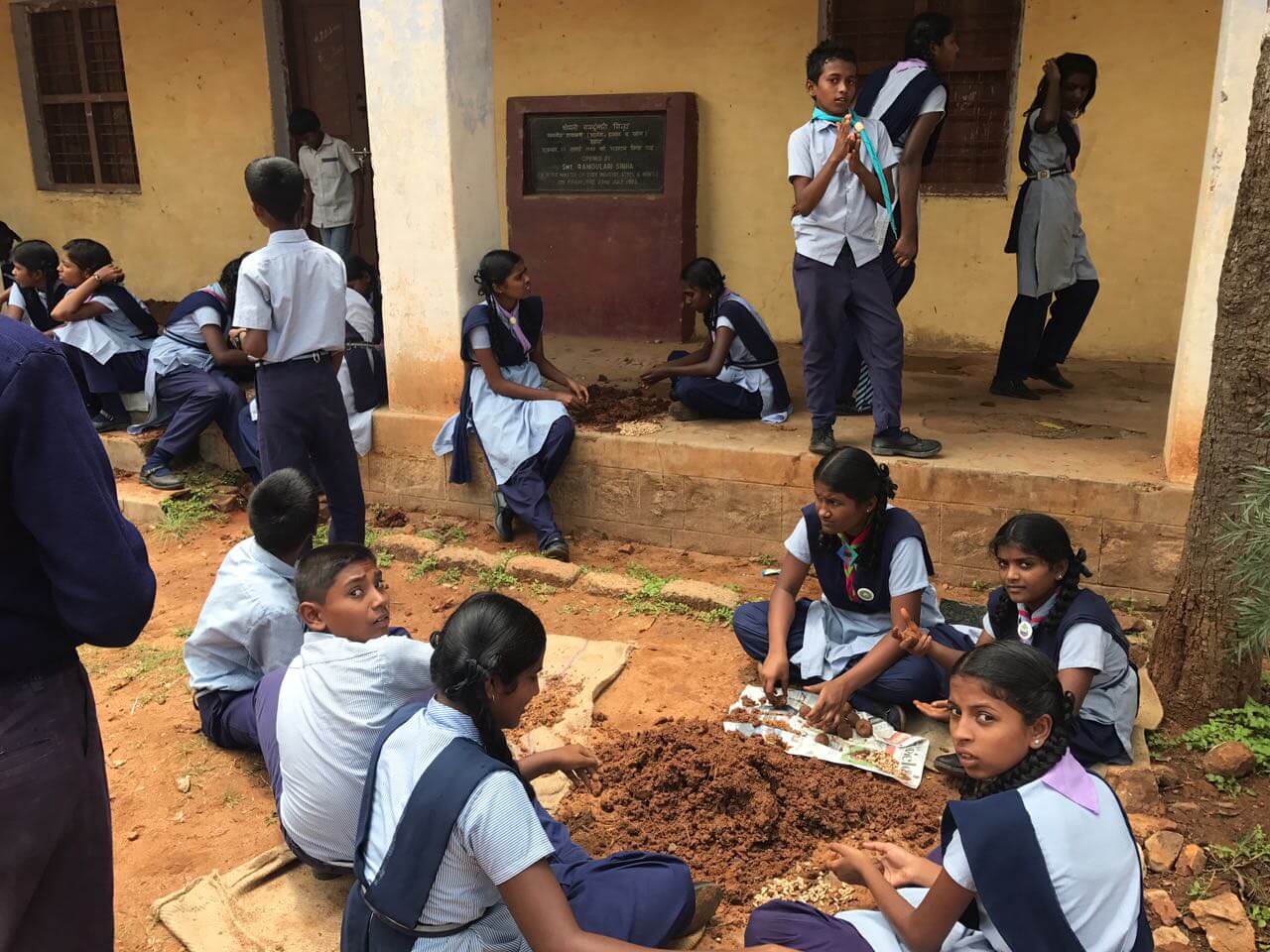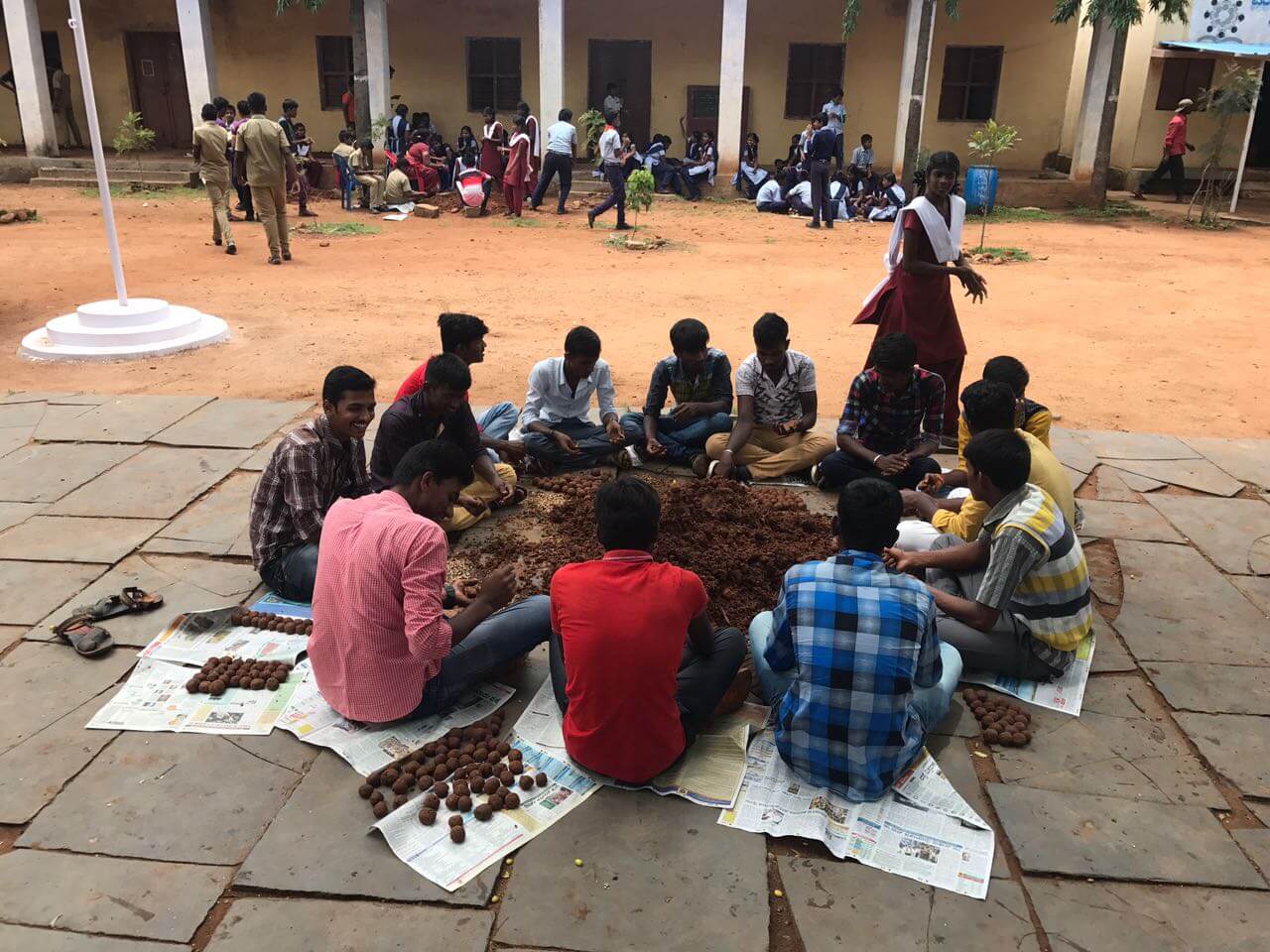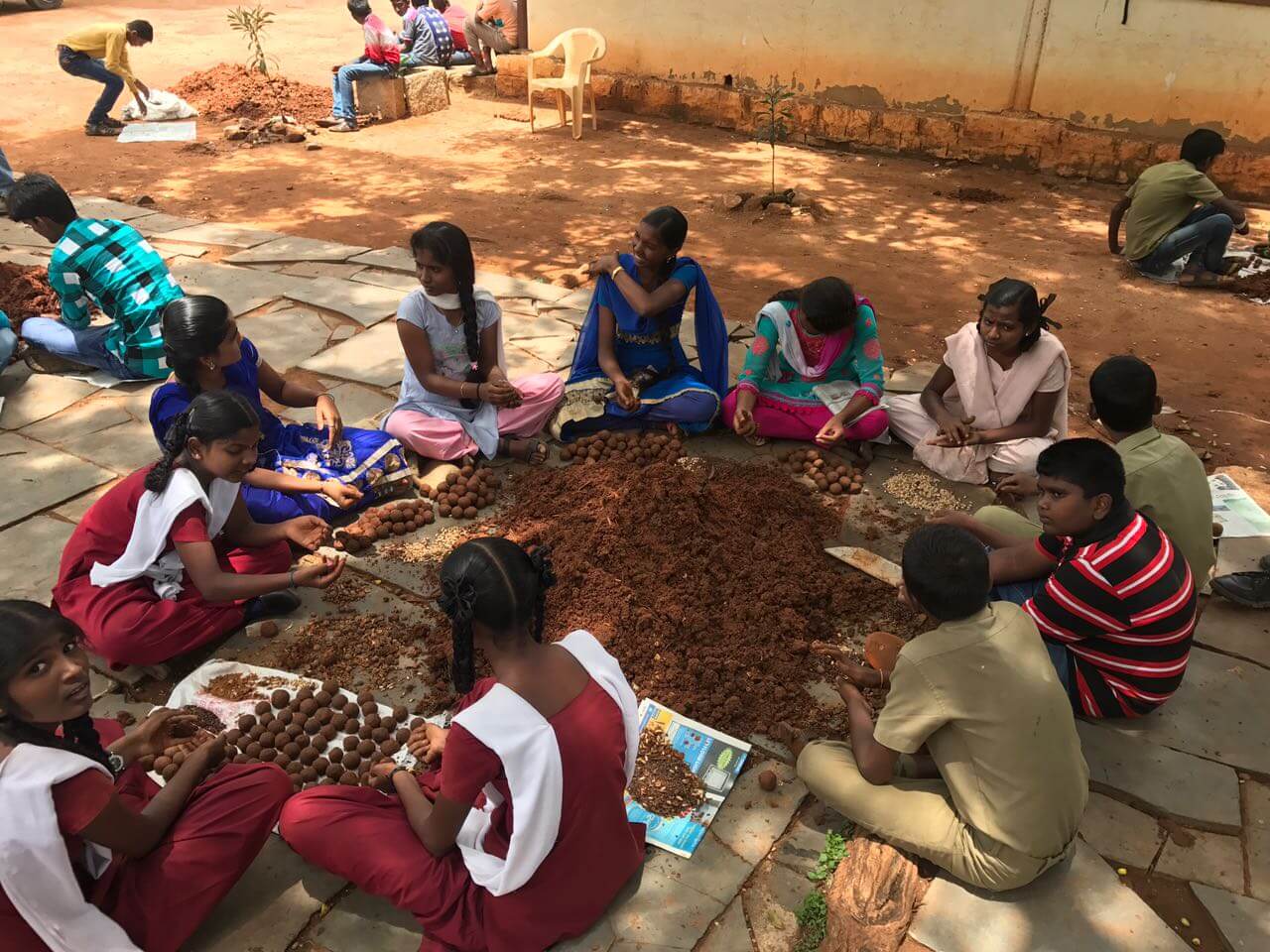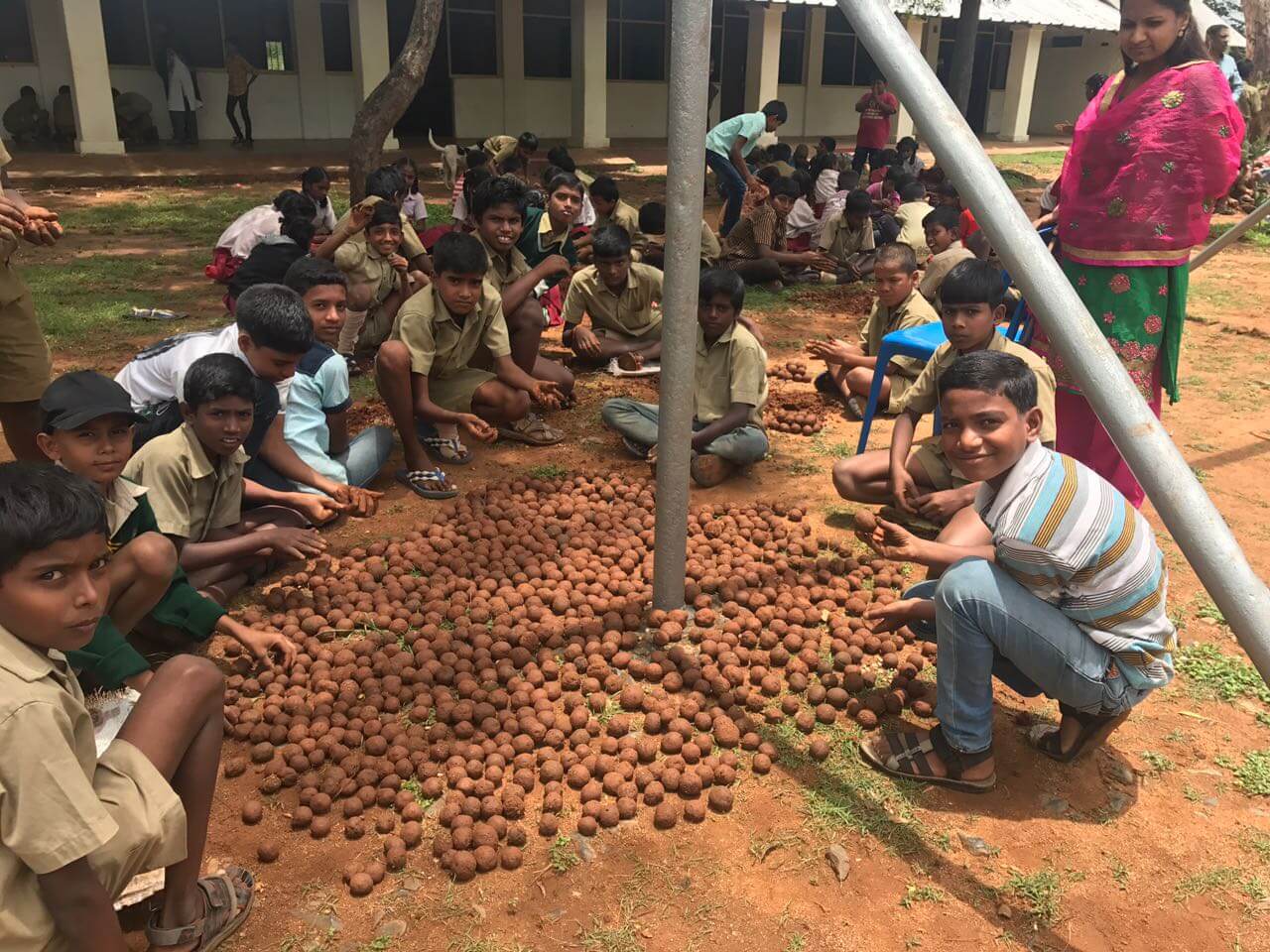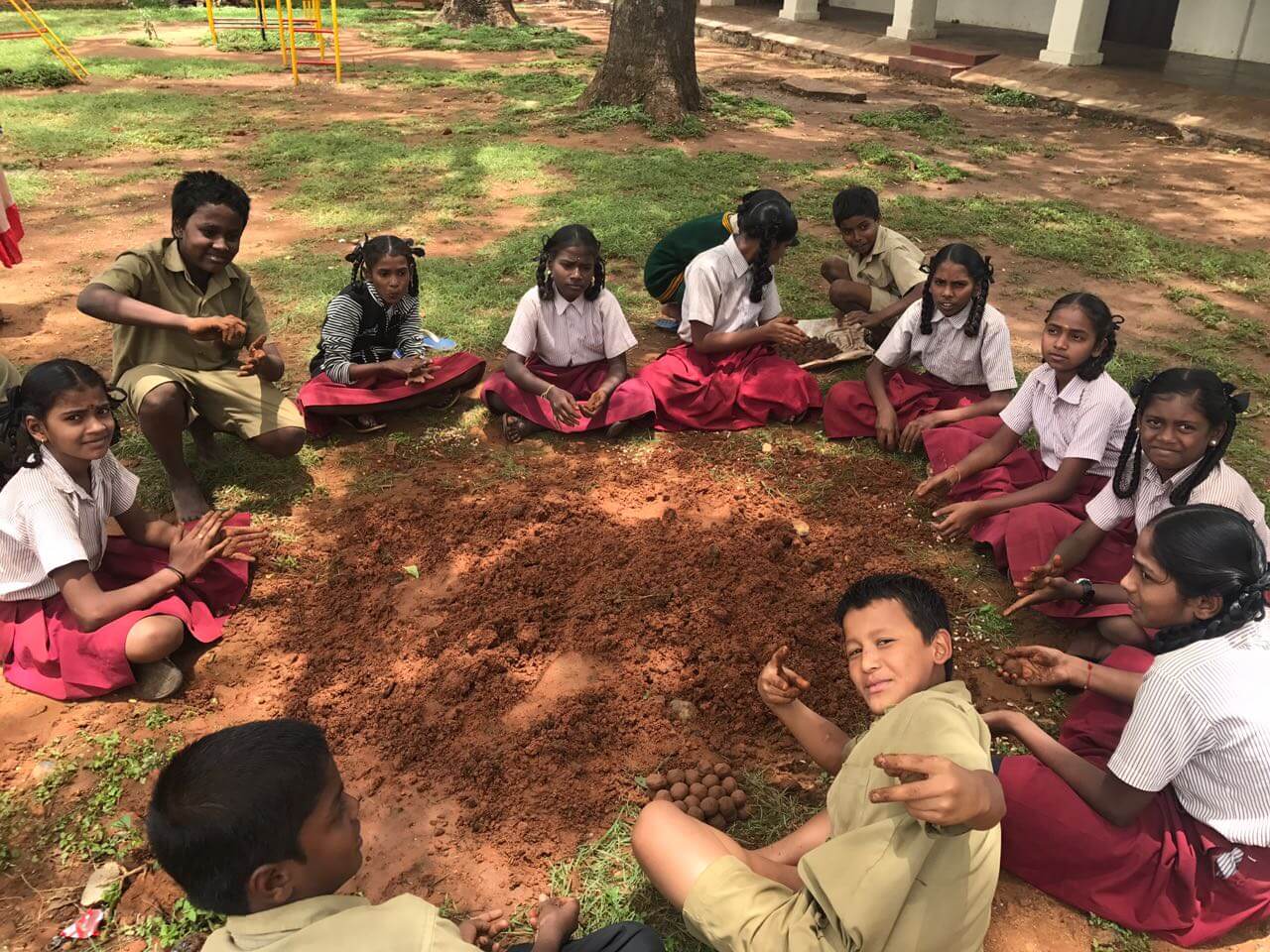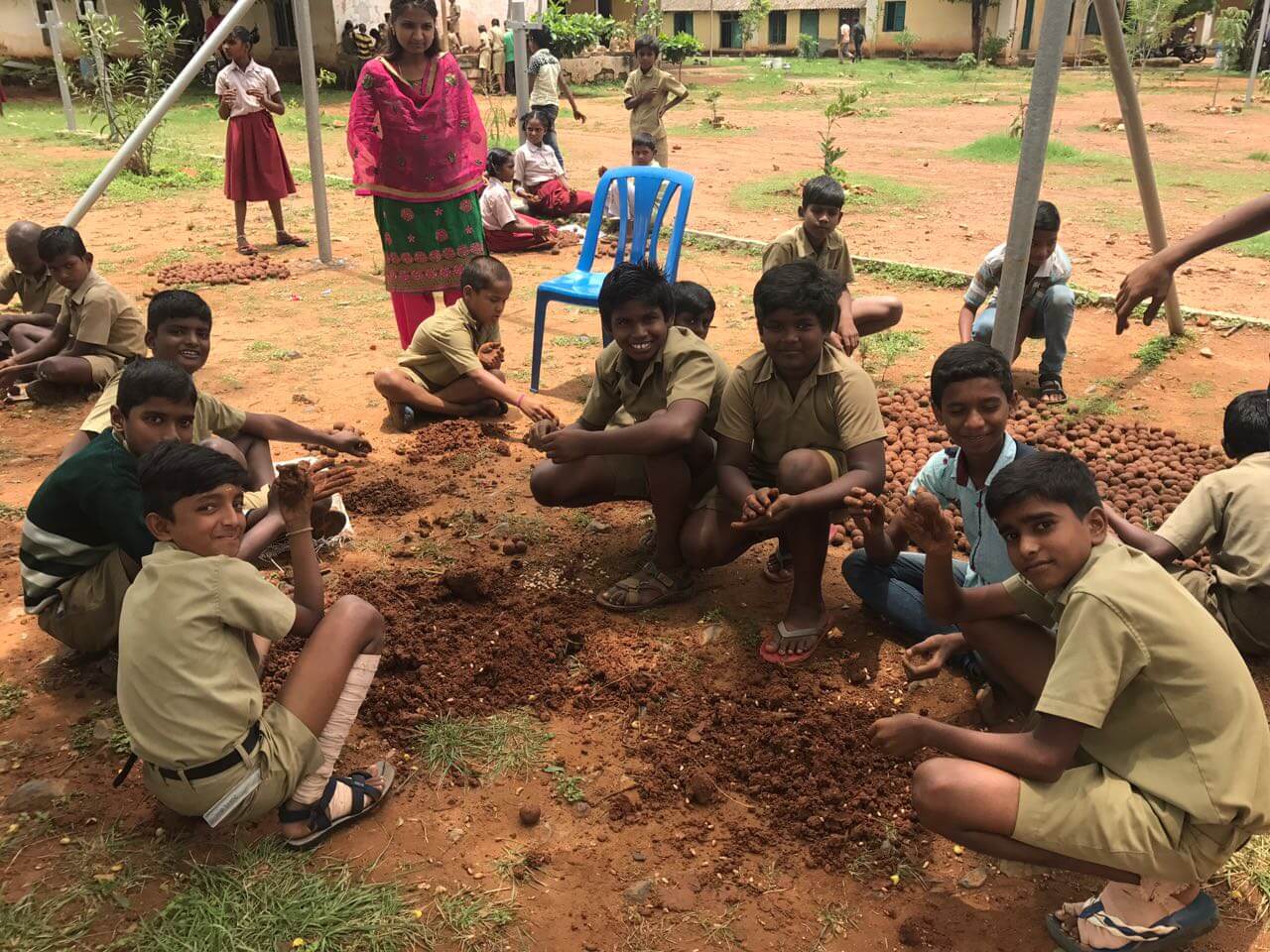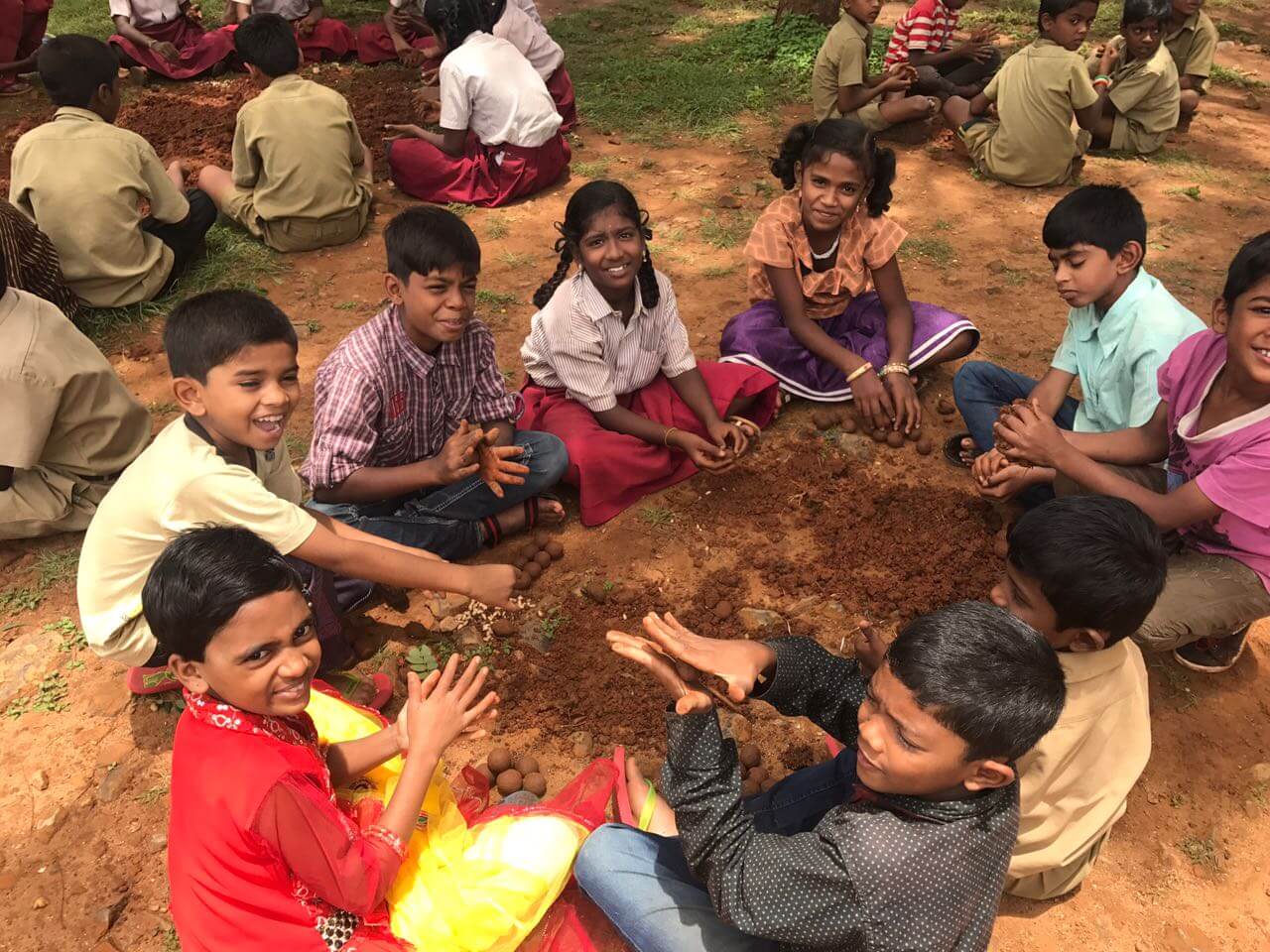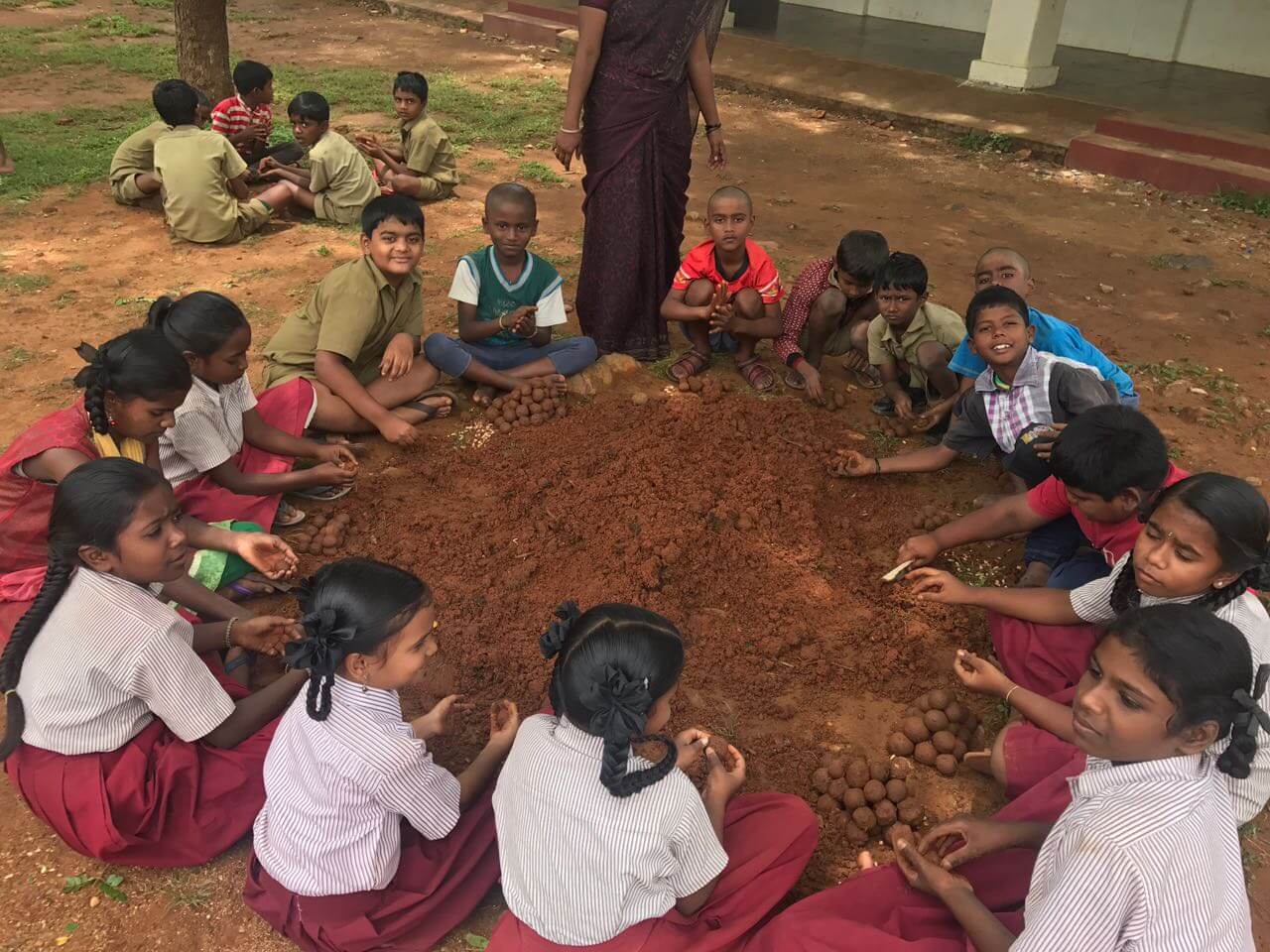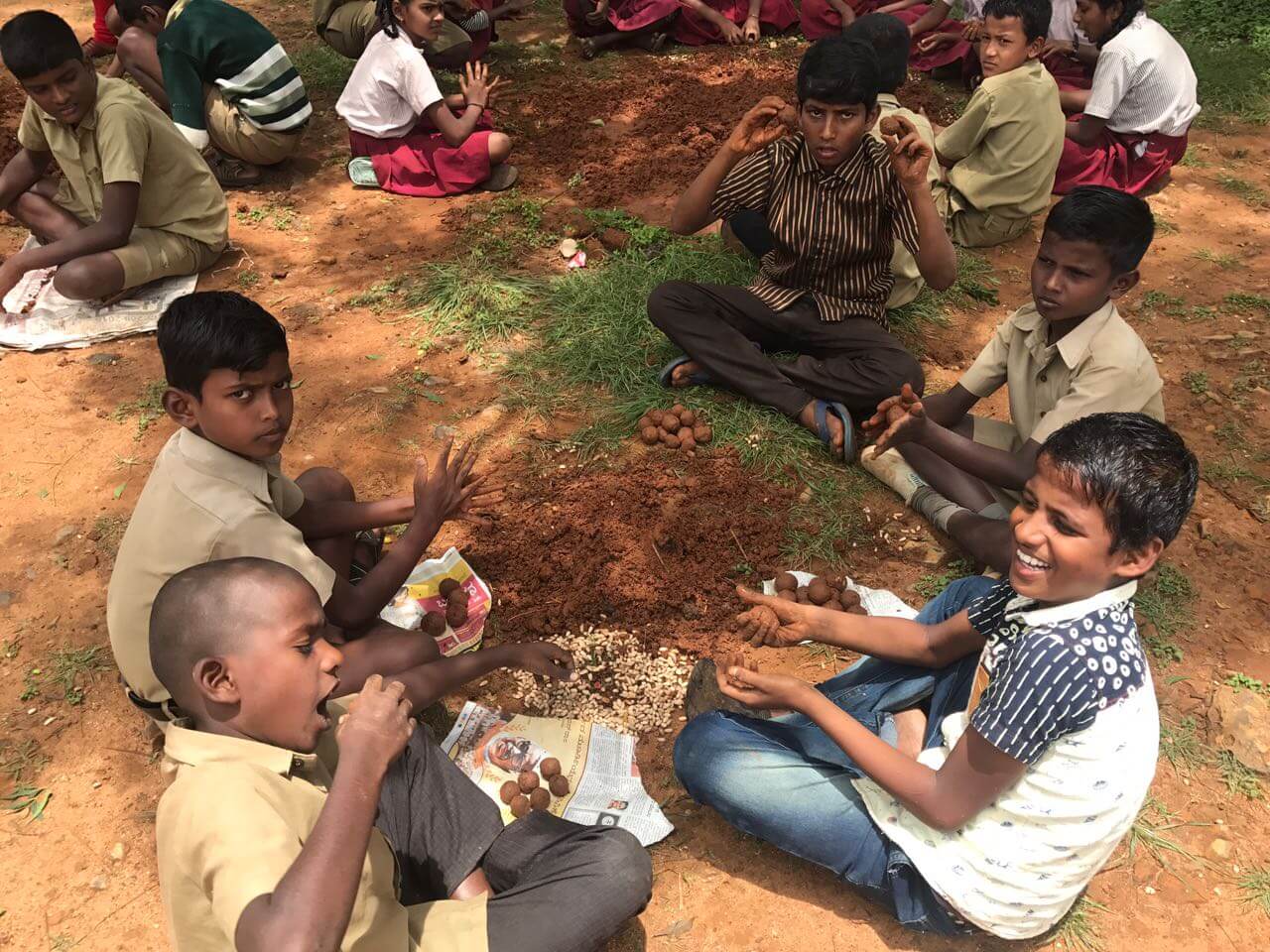 2017 First Aid training
In pursuance towards attaining excellence while providing transport services to our children at Vidyashilp Academy, a comprehensive training session was conducted on First Aid by Mr.Jayaprakash, a qualified trainer from the Red Cross for all drivers and Lady Child care on 29th April 2017
The training session covered the following main topics:

1. Items to be carried in the First Aid box
2. How to tend to wounds both shallow and deep.
3. How to attend to bone injuries at various parts of the body.
4. How to apply medicines and ointment available in the First Aid Box.
5. How to tie a bandage after tending to the wound.
6. How to stop bleeding from any part of the body.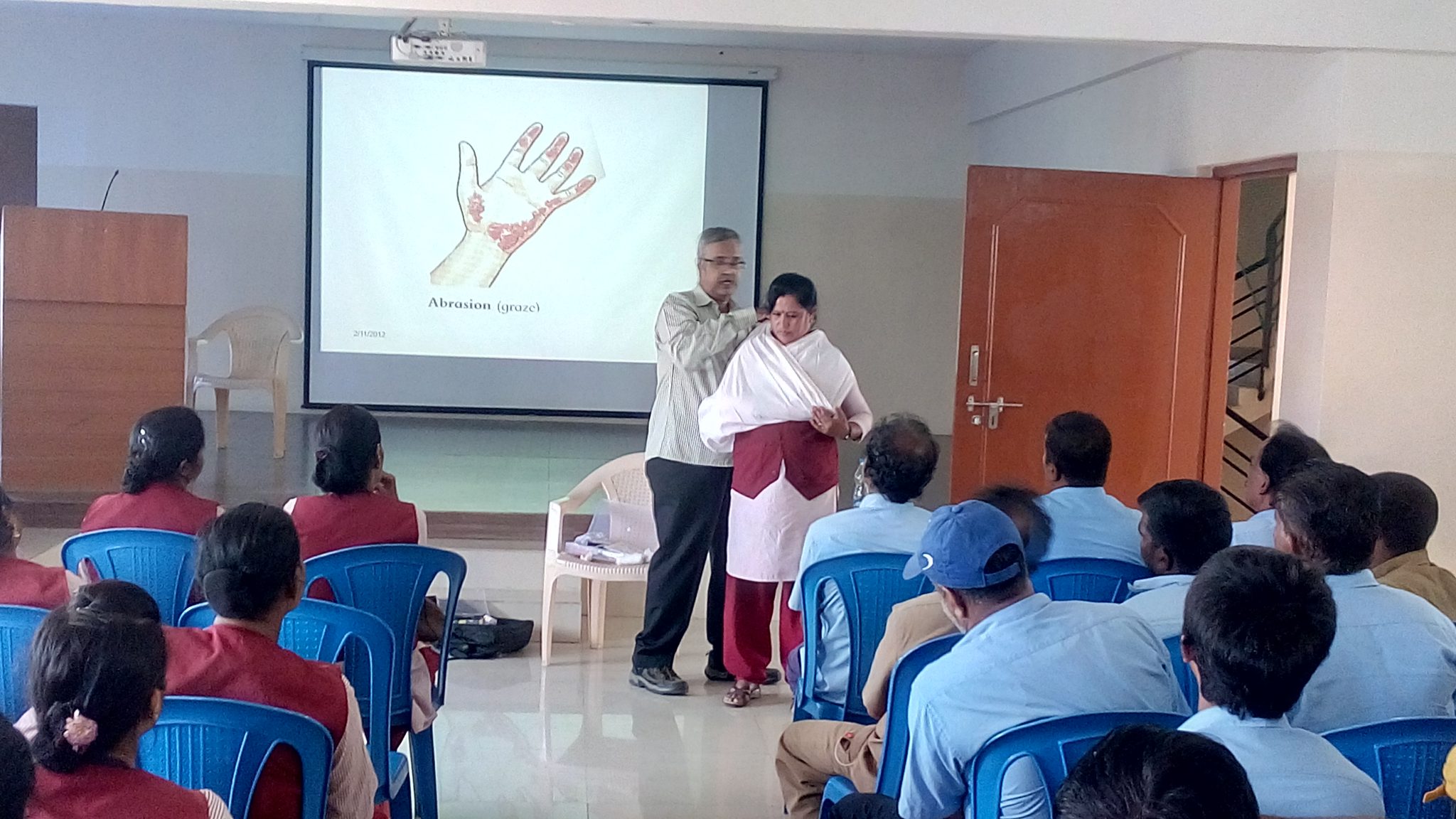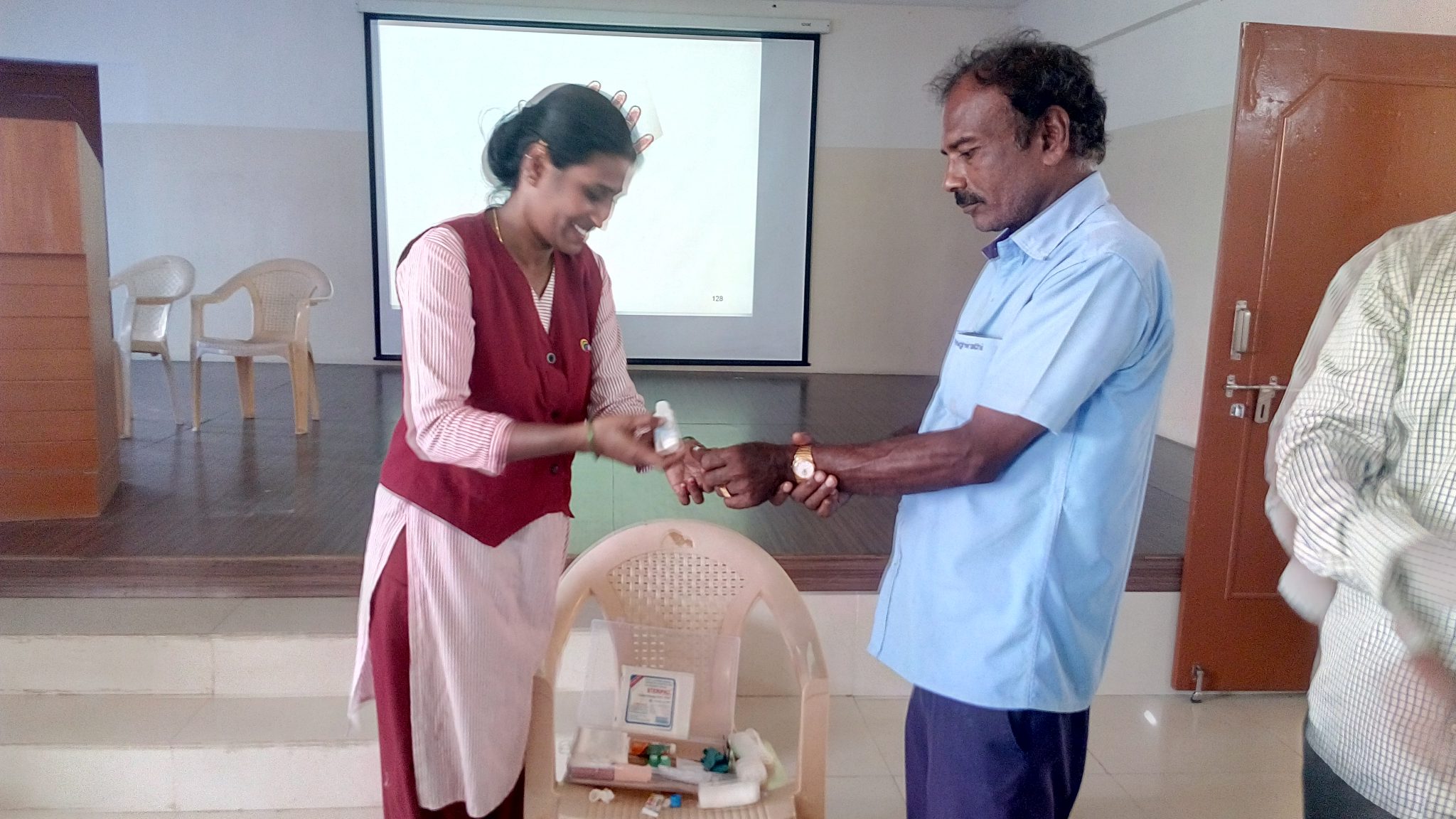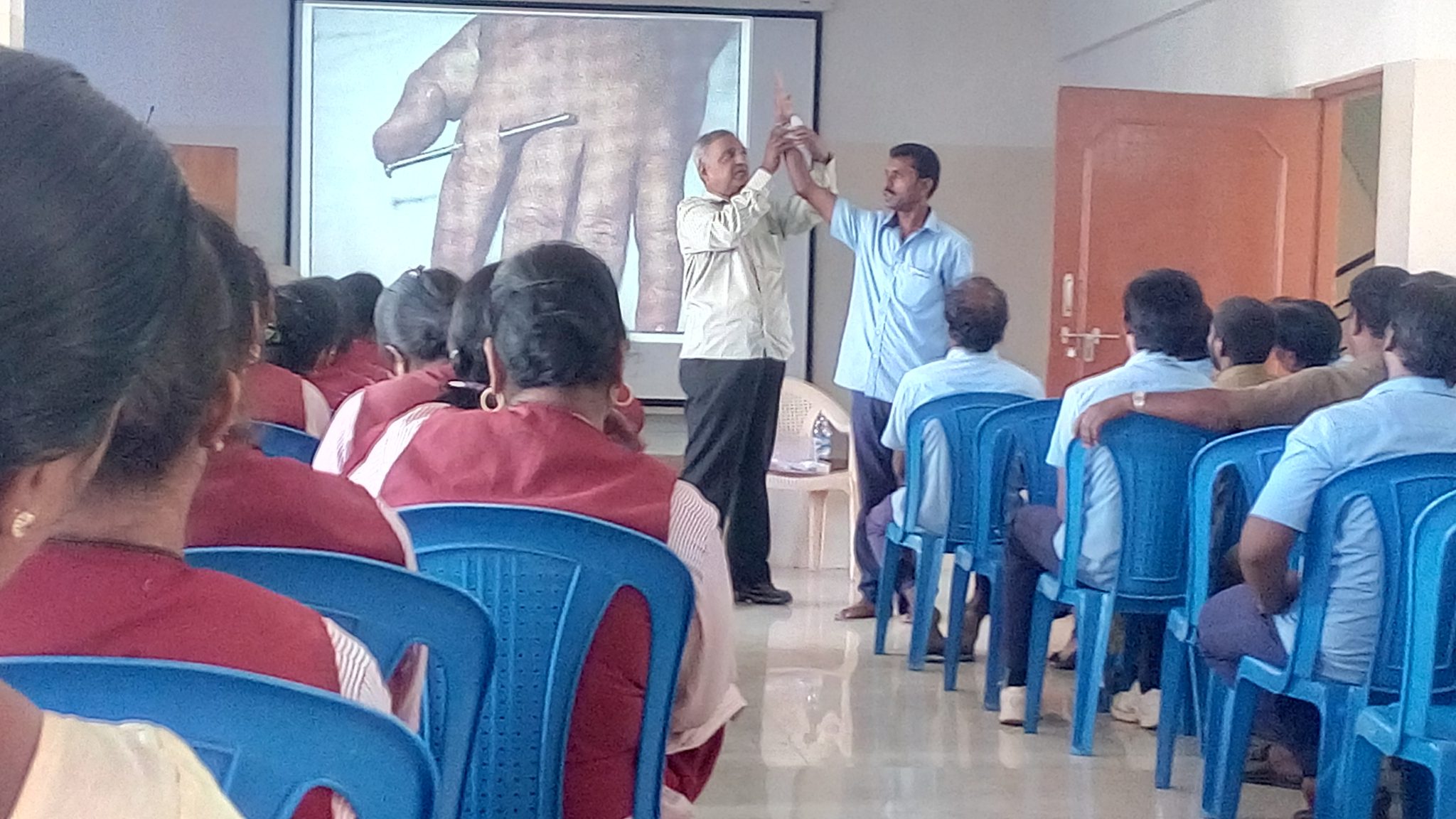 Whitefield Habba
Baghirathi was honoured to be the Community Transport Partner for the Whitefield Habba. It was organized by Whitefield Rising, a citizen run trust that comes together to brainstorm and address critical issues impacting us all, like traffic, clean water, garbage disposal, etc. The Habba was a six-hour event focusing on the rich culture, crafts, and cuisines of Karnataka. Ferrying people to the venue and minimizing cars on the road was a key aim of the organisers. Baghirathi was happy to sponsor mini-bus shuttles towards this cause, helping transport over 100 members.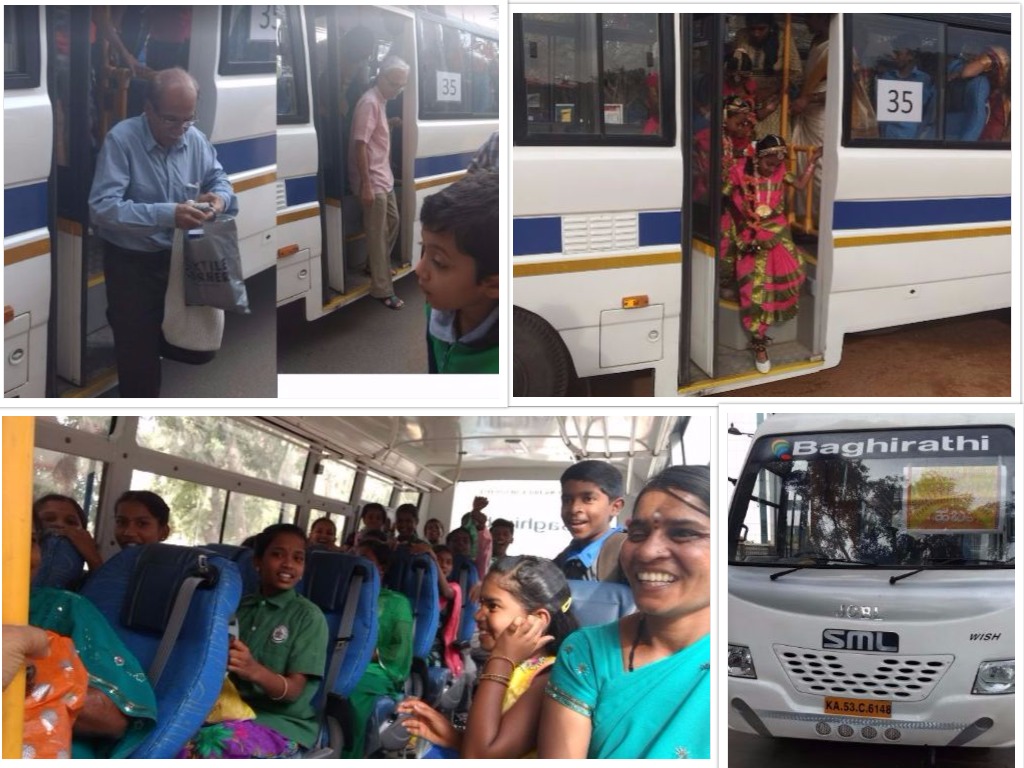 School Field Trip
In addition, field trip education program has been introduced in December; all children above 10 years have been paying visit to the Mother Dairy. Special permission was obtained from the ultramodern ISO compliant Dairy. Evidently it was fun filled learning for the children. The 3 trips we made to Mother Dairy last month was a great success and the parents of the poor neighbourhood have been very appreciative. For many of the rural kids this was their first day out. The education that they get out of such field trips is invaluable.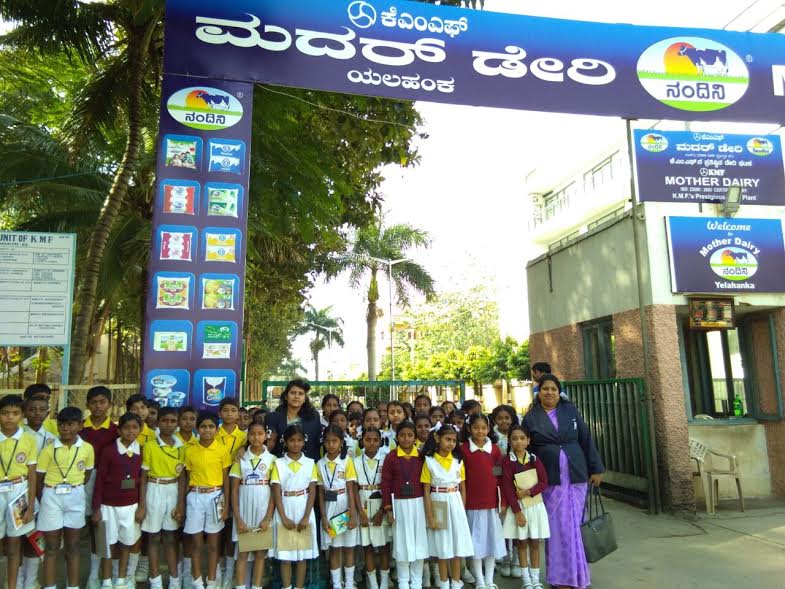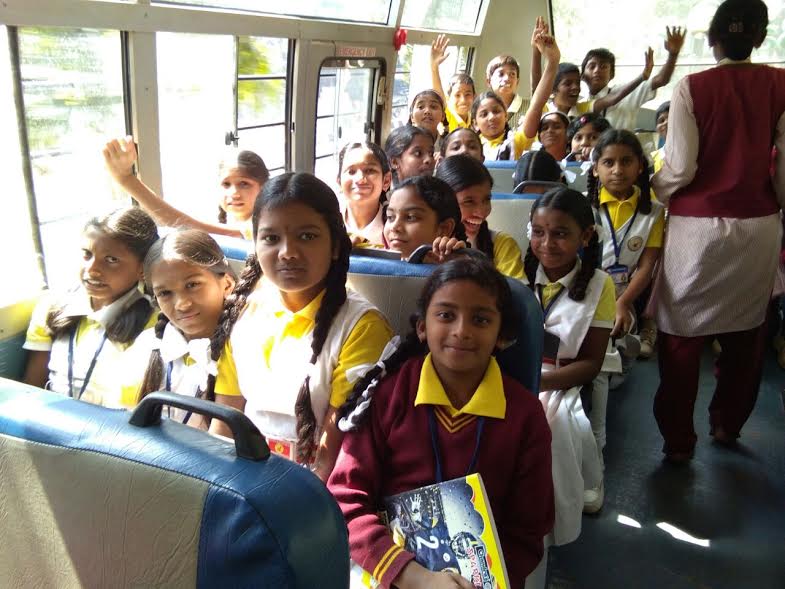 The KGF School
We've adopted a 112-year old Government School – the KGF School in Kolar and are working to restore and modernize the infrastructure to help students We're also working to train the school's teachers since the year 2007, and also empower them monetarily to encourage them to teach at the school and get more children from nearby join in.
Tree Plantation Drives
Carbon footprint is a term that is much spoken about, yet very little is done to change the impact we're having on the planet. Our once green city is slowly losing its green patches, and we're trying to combat that with our tree plantation drives. We have planted 16,000 plus saplings in Bengaluru city and hope to grow this number manifold.
Blood Donation Camps
Blood is the basis of life, and each day, so many people and especially the ones with rarer blood types lose their lives to what can be only described as our apathy. We conduct frequent blood donation camps at our offices to encourage more people to donate and also increase awareness on the benefits of donation. Our employees are always ready to respond to distress calls.