The best way to fall in love with our truly gorgeous country is Road-tripping. Here's how to do it!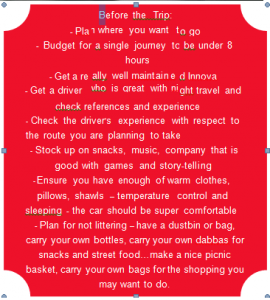 Vishal, Aadit and I love doing road trips and end up driving around a lot. But then we decided for once to give Vishal a break from the driving and get the wonderful Mr. Mohan in…
A quick call to a friend in Madurai and he suggested we stay at the Marriott, do the temple visit with a wonderful guide and do a lunch at one of the fame messes.
So off we were. Some last minute work made us leave later than planned, so getting out of Bangalore was a pain – but beyond Hosur, it was a dream – the roads are fantastic.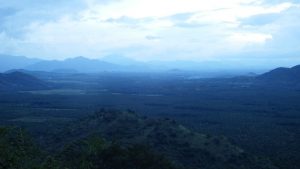 We stopped at a roadside place managed by a woman for dinner and with our rose fizz, we enjoyed the clean loos and Kothu Chicken was too much for even two people.
Back in the car – we reached the Marriott at Madurai in the wee hours of 1 am. But the benefits of staying in luxury is that you get to a wonderful bed and fast!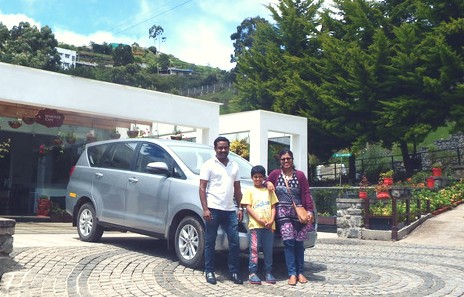 A beautiful visit to the temple – followed by an exotic Chettinad lunch – we were back to the hotel and instead of a quick snooze, we decided on hitting the pool. Post that we packed and were whisked away by Mohan's egging us to get to our ride quick to Kodai!
Mohan was very insistent we drive out early evening and as we discovered it was well worth it – the views were SPECTACULAR.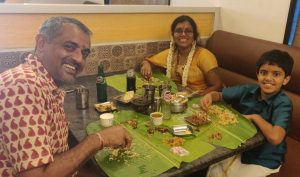 Next morning we did some boating, biking, chocolating, mushrooming, museuming and other random stuff before we decided to head back towards Bangalore and off we were – stopping here and there for local fizzy drinks and other stuff before we were back in our beds by 1 am Monday morning.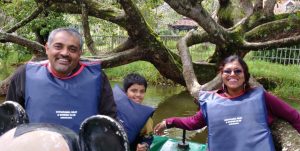 Surprisingly we were refreshed and rejuvenated after our travel – which actually sounds hectic was actually most relaxing. Mohan was so surprised at the amount of time we wanted the radio off – as we were catching up on conversation and telling each other stories from the various books we read.
For me, this felt like a long and fun holiday – that magically had the experience of 5 days but was completed in two.